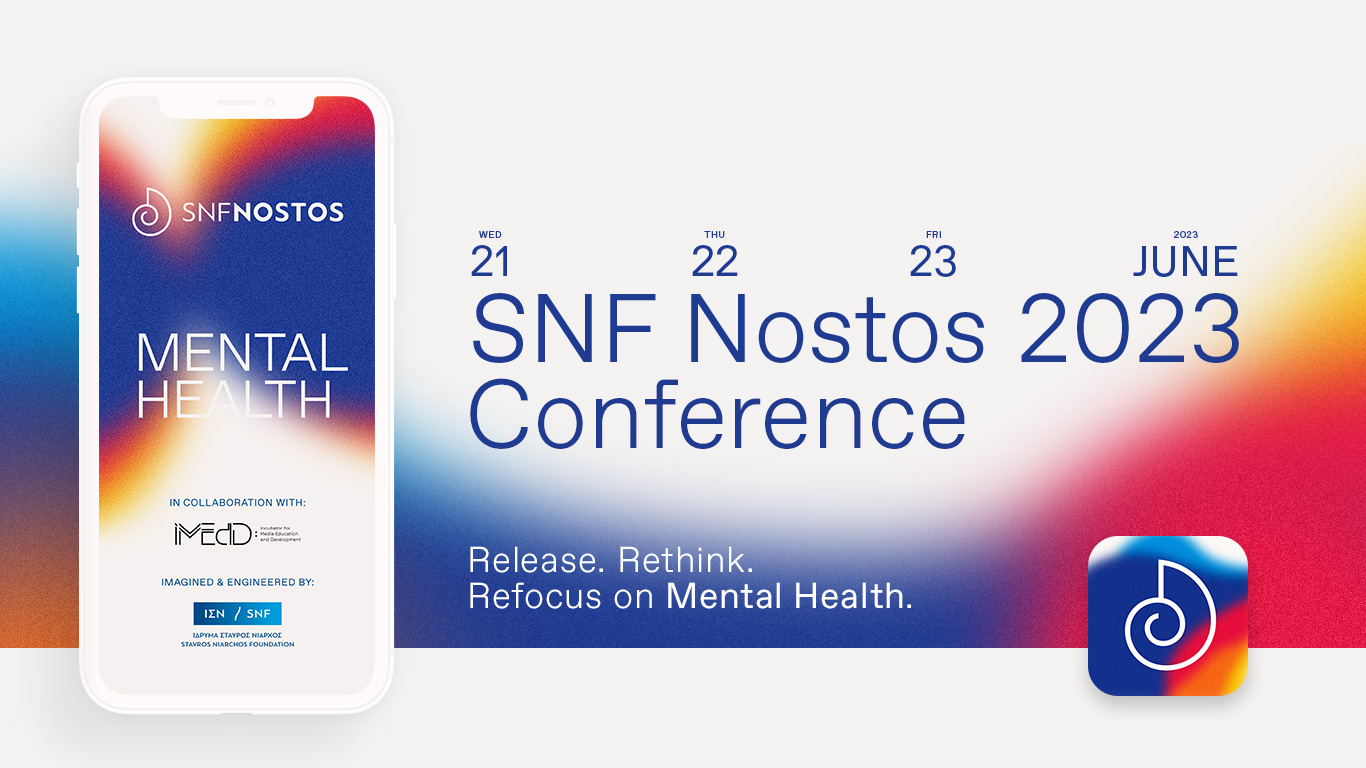 The 2023 SNF Nostos Conference is focused on mental health, and this year the annual open event comes with its own handy app. The SNF Nostos Conference App has all the tools you need to explore the program and parallel activities, plan your day, and participate together with the whole SNF Nostos community in the discussions, surveys, polls, and other interactive elements that will be part of the Conference.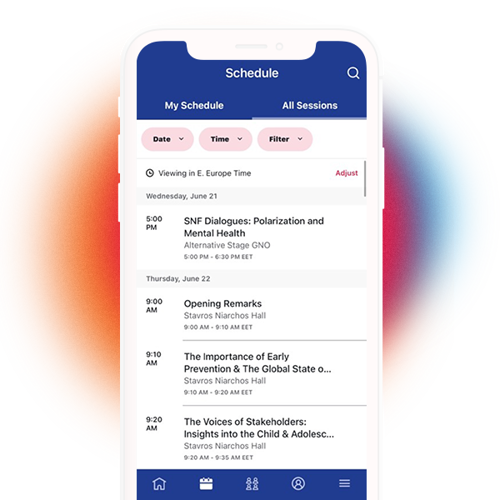 SEE THE FULL SCHEDULE AND BUILD YOUR OWN
The 2023 SNF Nostos Conference program is chock-full of talks, discussions, panels, and one-on-one conversations covering every aspect of mental health with distinguished speakers who bring a wide variety of perspectives to the table. With the SNF Nostos Conference App, you can peruse the program and build your own schedule with the sessions you want to attend. Make the most of your time, get personalized updates, and never miss a thing.
LET'S TALK LIVE
The conversation isn't limited to the formal sessions, but continues anywhere and everywhere through the SNF Nostos Conference App. Join live discussions around interesting mental health topics with the entire SNF Nostos community, answer questions, and interact with speakers during sessions. Plus, by creating your own profile, you can take advantage of the live chat feature and network with attendees whenever you wish.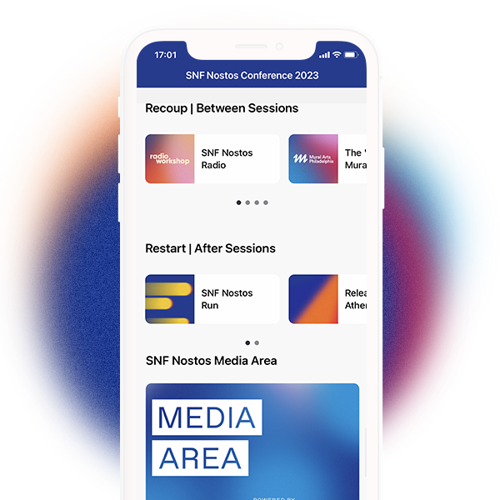 STAY INFORMED ABOUT EVERYTHING THAT'S GOING ON
Now that the schedule is in your hands, the same goes for your free time. Use the SNF Nostos Conference App to find out at a glance about all the activities happening in parallel to the Conference sessions throughout the day, ranging from meditation workshops to a collective art project to sports games. You can also find information about the SNF Nostos Run and Release Athens X SNF Nostos events taking place as part of SNF Νostos 2023.